After experiencing Thailand's numerous wonders, many tourists consider staying there. Their trip to Thailand has made them more aware of the stunning people, breathtaking beaches, and delectable cuisine that the so-called "Land of Smiles" has to offer.
Having said that, there are undoubtedly a lot of advantages to owning property in Thailand, such as options for residency and rental income.
In places like Bangkok and Phuket, you can choose from condominiums and villas. However, there are a few things you must first understand about it.

Are Foreigners Allowed to Own Land in Thailand?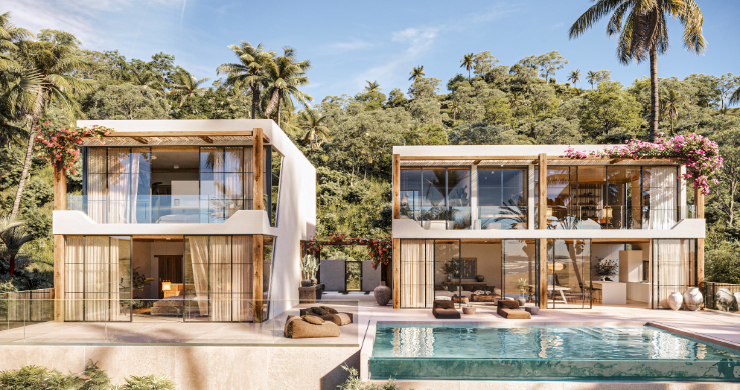 Foreigners cannot directly purchase land in Thailand. More specifically, while outsiders can claim condominiums, they're not permitted to completely possess land (like estate or apartment property with the land included).
The law of Thailand specifically prohibits them from owning land in their own name. There are likewise special cases for this standard in principle, however it's yet to be found practically speaking.
All the more critically, there are ways of evading this. You can successfully acquire land that is legally yours as a foreigner as an investor, expatriate, retiree, or spouse of a Thai national.
Thai Limited Partnership: First, create your own Thai limited company and have that company own the land on your behalf. However, there are a few restrictions on this.
The business must be a legitimate business that generates revenue and has proper Thai shareholders who are legitimate investors and not just nominee shareholders. Additionally, you can't own more than 49% of the company's shares. As a result, shareholders ought to control at least 51% of the business.

Leasehold for a long time: Another option for foreign investors interested in owning or leasing property in Thailand is to enter into a long-term leasehold agreement with the landowner. Even if the land isn't his, he can still own the building or house built on it. To construct the structure in his name on the land he leases, all he needs to do is apply for a construction permit. He can rent the land for 30 years for his home, vacation home, or rental condo, and he can do so twice. This is essentially referred to as the 30 + 30 + 30 leasehold, and when all is said and done, it effectively grants him a lease term of 90 years.

Branded Residences: A number of condo developments and villas that share their name with a luxury hotel chain allow foreigners to invest in branded residences that follow the 51 percent Thai and 49 percent foreign ownership dynamic.

Foreigners can purchase such branded residences and own them as freehold properties. They're also assured of luxury properties designed by world-renowned architects while getting the highest quality of finishes and fixtures to boot.

Condotels or Hotel-Licensed Condominiums: Condotels combine hotel and condominiums together. To be more specific, they combine the legal structure of a condo with the services of a hotel. Foreign investors can buy individual properties for rental as hotel accommodation.

Each owner is given a certain number of day usage for their unit yearly, which usually equals 2 weeks to a month. The rest of the year, it's rented out by the hotel as a hotel room. The hotel will also run the rental and resort business.

Spousal Co-Ownership: If you have a Thai national spouse, you two can co-own the property you're purchasing in Thailand as a married couple. Properties bought by the parties through work while living together shall be governed by the rules of co-ownership in accordance with Thai property laws.
After figuring out your method of purchasing Thai real estate, it's time to familiarize yourself with the real estate buying process in Thailand. You should also know the different Thai title deeds as well to determine the extent of your owner's rights for the land you're purchasing.

Furthermore, learn more about Thai property taxes and the cost of transfer and in advance. You can get further help from us here at Conrad Villas if it's your first time making such a major purchase.

Unlocking the Benefits of Rental Income from a Thailand Property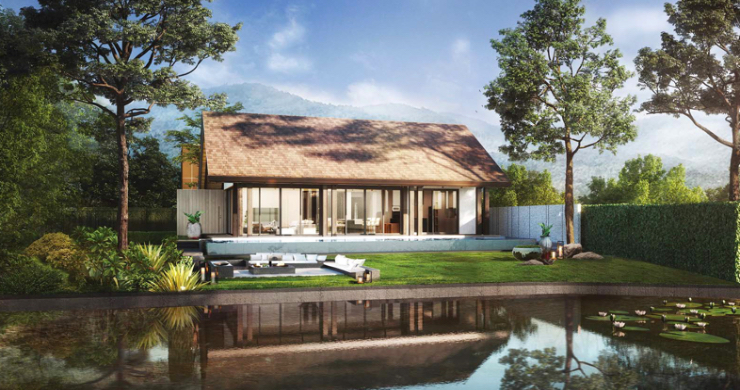 Are you having cold feet at the idea of owning Thailand property or renting out something you've leased or co-own? We can assure you it's a worthwhile investment, to say the least, particularly if you're getting rental property in your name.

It's because one of the biggest benefits to owning property for rent in Thailand is the potential passive income source, you'll get out of it. Aside from shouldering maintenance costs, it's still a monthly source of cash that makes it an investment that pays for itself.

Owning a vacant home: Certain individuals need to make a brief business-related move. Others receive an ancestral home that they will not sell due to its sentimental value. Still others might acquire overseas Thai property and decide to rent it out because they won't live there until they reach retirement age.
Gaining an Automated revenue Source: Your vacation villa or condotel that you rent out should provide you with a steady income that you can easily maintain. You own the estate then, at that point, lease it out to somebody who could live in it for month to month lease as the land's owner or co-proprietor.
Maximizing Your Property Investment in Thailand: Foreign investors may find this to be a lucrative way to supplement their initial investment with additional income. They can even make use of the rental income as an additional source of financial security when they retire.
Sorting Out the Income: Naturally, before investing in a rental property in Thailand, you will need to determine the cash flow. Since you are unable to directly own the land, you are not technically a landlord in the strictest sense. However, the rental scheme's profitability can be guaranteed in a number of ways.
Ensure That You Receive a Regular Rental Income: Before purchasing the Thai property, check to see if the numbers indicate that you will receive consistent rental income after determining the cash flow. They can help you keep an eye on the villa or home you're not living in by renting it out.
Protect the Building from Squatters and Vandals: If you allow locals to live in and rent your Thailand rental property, it will be protected from squatters and vandalism. They will monitor your property and pay you rent in addition!
Include all of your costs: Prior to making that Thai investment property speculation to guarantee it's beneficial for you, you really want to keep tabs of the costs. The property will eventually pay for itself, but if it becomes too expensive to keep, you could lose it as quickly.
In the event that You're Not Prepared to Move: On the off chance that you've purchased a Koh Samui or Phuket home to resign to yet you're not prepared to move yet, you can lease the property you've as of late purchased until you can move there rather than possibly getting rid of the property in an inopportune time after you've quite recently bought it.
Get ahead of problems with maintenance: Complaints about broken amenities and facilities are one of a landlord's or condo-for-rent owner's biggest headaches. However, it is preferable to be aware of what can be fixed now for a few hundred dollars than to wait until those issues have become so severe that they will cost you thousands of dollars.
Can leasehold property be rented out? Yes. However long you have the 30 + 30 + 30 leasehold contract set up (which goes on for a considerable length of time or longer than most human lifetimes), you can possess the structure on the land you're renting and lease it out on the off chance that you so wish.

Renting out your Thai property gives you more flexibility in selling once you're in a better position to make a profit off of it.
This will give you the peace of mind you need as an investor that everything's on the up and up. It's the best-case scenario for you, actually—get a tenant to pay you rent and live in your condo or villa in exchange for keeping an eye out for your property.

The Benefits of Owning Thailand Residential Options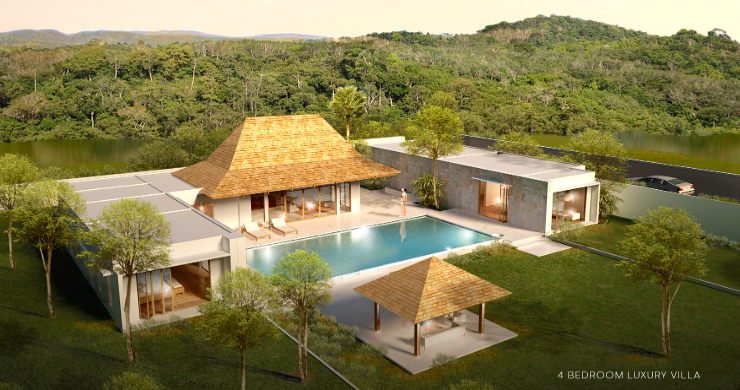 Once you've made the decision to live in Thailand, whether as a working expat in Bangkok's business district or as a senior citizen on Koh Samui, you have a wide range of alternatives and advantages at your disposal as a Thai resident.
Even more profitable than earning passive income from your condo or villa rental, living in Thailand gives you the chance to fully experience the Thai culture that you undoubtedly fell in love with while traveling there.
The Advantages of Permanent Residence Status: By requesting Thai permanent resident status, you may live there continuously rather than making expensive journeys there periodically or annually. Become a Permanent Resident (PR) and reside in the villa or apartment you have purchased.

In Thailand, having a PR has benefits. This includes avoiding the requirement to submit a request for a visa extension. On a paperwork used to register a house, you can also have your name printed. You may also buy condos without sending money abroad using a bank transfer. Obtaining a work permit is also made simpler by your PR status.
Enjoying the Privileges of the Local Thai Citizens: By relocating permanently to Thailand, you may take advantage of the advantages that the local Thai population enjoys, like improved healthcare facilities, upscale eating alternatives, and some of the most breathtaking white-sand beaches in the world.

You might potentially qualify to run for director of a Thai public business. It's also a need for you to naturalize as a Thai citizen, which will enable you to own and possess real estate in Thailand as a citizen rather than a foreigner.

A Low Cost Yet Convenient Standard of Living: Another major reason why foreigners are lining up to buy a Phuket or Koh Samui villa so that they could retire in those islands is the low cost of living.

In this Southeast Asian paradise with an abundance of tropical beaches, middle-class westerners may live comfortably as reasonably well-off expats thanks to the Thai baht exchange rate.
Types of Visas Required for Stay in Thailand: Foreign people who want to stay in Thailand for more than 90 days must apply for visas such as the One Year Non-Immigrant Visa, Retirement Visa, Marriage Visa, and Business Visa. Overstaying a Non-Immigrant or Tourist Visa is prohibited.

In particular, doing so is against Thai immigration law and might result in your expulsion from the country. A Permanent Residence Visa or Retirement Visa is typically the best option for international nationals. Speak with the Thailand Ministry of Foreign Affairs and the Thai embassy or consulate in your area.

Pure Tranquility and isolation: Thailand's comparatively calm and isolation is another advantage of obtaining permanent resident status there. Undoubtedly, some areas of it, like the modern Bangkok, may be just as fast-paced as New York or London. Even so, Thailand does not experience much conflict.This also applies to the rural lifestyle that you may experience on several islands in the Thai archipelago. There are several beaches to choose from, so relaxing is sure to be a delight. While in some regions you may party nonstop, in others you can live a peaceful, uncomplicated existence.

Transportation and Driver's License: Songthaews, normal buses, and taxis are all available in Thailand for public transportation. By obtaining a license, you can also drive a private vehicle like a scooter or small automobile.

Some island homes can only be reached by dirt roads, so you might require a bike or an ATV depending on where in Thailand you'll be living. When applying for a Thai driver's license as a foreigner, go to the local Land Transportation Office that is most convenient for you.

Schools and Supermarkets: If you want to raise a family in a Thailand city, district, or island, there are many schools and colleges accessible for your kids. You can choose to enroll your child in the neighborhood schools, which offer a typical Thai curriculum.

Thailand's most desirable places, including the capital city of Bangkok and even islands like Phuket and Koh Samui, are home to these schools. When it comes to supermarkets and convenience stores, the situation is same. They sell everything you may possibly need, including food, dry products, and office supplies.

Don't be fooled by Thailand's peaceful countryside. With its riches of private hospitals and cheap healthcare coverage, the modern healthcare provided in its capital of Bangkok is also accessible to every single island and beach in the country. In reality, permanent Thai residents and citizens have access to the same healthcare that foreigners pay for through tours!

Thailand has a thriving medical tourism sector spanning from surgical tourism to rehab tourism due to its low healthcare and baht exchange rate. Even after factoring in travel fees, flying to Thailand for a root canal operation might cost less than going to the United States!

A Country Renowned for Its Safety: In 2021, for every 100,000 inhabitants of Thailand, approximately 17 of them committed offenses related to life, sex, and body. Meanwhile, property-related offenses (squatting and vandalism) were 52 cases for every 100,000 individuals instead. Indeed, the Thai crime rate has decreased steadily since 2017 for both categories.

In other words, Thailand is a calm nation overall. Its safety is not just found on remote islands with kind residents. It is proud of its low crime rate and overall safety. There are secure places to live, especially if you choose one in a gated neighborhood with its own security personnel.

An In-Demand Location: It appears like every square inch of The Land of Smiles is great real estate that investors want to get their hands on as soon as possible, making it a highly sought-after nation. They may pick from a variety of cities and islands, including Bangkok, Phuket, Chiang Mai, Pattaya, Surat Thani, Hua Hin, and Koh Samui.

Thailand is regarded as one of, if not the greatest country in Asia overall, to live in. It is a favorite tourist destination for holidaymakers as well as those looking for medical tourism, rehab tourism, and dental tourism for a reason.

There are several benefits to settling permanently in Thailand, whether in Bangkok, Phuket, or Chiang Mai. You primarily get rights and benefits that a foreign real estate investor would not otherwise have.

Additionally, it is advised that you work with a Thai property buying attorney to safeguard your interests and negotiate the best possible terms for you in a tropical paradise.

Find Your Dream Thailand Property Today!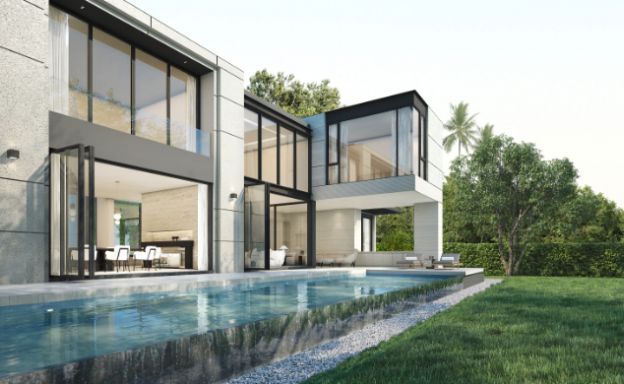 We at Conrad Properties can help you get various condos and villas for sales all over Thailand. We offer multiple properties and developments in prime places in Thailand like Bangkok, Phuket, Chiang Mai, Pattaya, Surat Thani, Hua Hin, and Koh Samui.
We also cater to a variety of interests, such as those seeking more Thai-inspired architecture or customers seeking a fantastic sea view with an infinity-edge swimming pool. We serve Thai nationals, Thai national spouses, international investors, and retirees.

Just get in touch with us today or browse the Conrad Villas website to search for the specific Thailand property of your dreams.